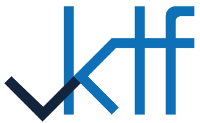 The 'Association of Friends and Supporters of the Faculty of Catholic Theology' was founded in autumn 2015 by the Faculty of Catholic Theology. The non-profit association wants to support the activities of the Faculty of Catholic Theology at the University of Vienna in research and teaching, its interdisciplinary networking and public presence.
What will be supported?
Meetings and conferences
Congresses, lectures
Publications
Study visits
Research funding
Excursions
How will be supported?
The necessary financial resources will be raised by
Membership fees
Donations
Revenues of events
Legacies
State and private support
How to become a member
There are three possible ways for a membership:
1. Ordinary members are taking part in the work of the association. The standard membership fee is € 50 per year, reduced membership fee for students and praedoc-assistants € 10 per year.
2. Extraordinary members are supporting the association activity by paying a higher membership fee (at least € 100).
3. Honorary members will be appointed for their outstanding achievements for the association.
All members will be regularly informed about the agendas of the association and will be invited to events of the Faculty.
If you want to accede to the Association of Friends and Supporters of the Faculty, please fill in the form for accession and send it to:
Verein der Freunde und Förderer der Katholisch-Theologischen Fakultät der Universität Wien
Universitätsring 1
1010 Wien
Interested?
Please send an e-mail to verein.ktf@univie.ac.at or call us T +43-1-4277-30004. We will gladly inform you about details of the membership.